About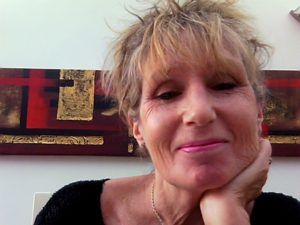 Jean Watson – Counsellor, Hypnotherapist & Psychotherapist 
I am a trained Counsellor and Hypnotherapist who believes that the counselling aproach should be relevant to both the client and the issue(s) needing to be resolved. I therefore use an integrative approach which means that I do not subscribe to just one discipline but use many disciplines in working with clients rather than a "one size fits all" approach.  Whilst being a general counsellor and dealing with most issues that can keep us stuck, I also am an addictions counsellor and work with all those affected by a problem with  drinking, gambling and drugs.  I use a combination of counselling, hypnotherapy and visualisation to combat cravings and to deal with underlying issues.
I am a member of the following organisations as well as being a volunteer counsellor for a national drug and alcohol organisation:
The Counselling Society
The Hypnotherapy Society
The General Hypnotherapy Register
Complimentay & Natural Healthcare Council (CNHC)
I have undertaken specialised training in online counselling and am a verfied online counsellor. My online counselling services include Skype Therapy and Email Therapy .
I cannot take credit for the following account of what makes up a good counselling relationship – all I know is that this adaption of  an anonymous poem does sum up my view of my relationship with clients:
Why am I here?
I am here to listen…..not to work miracles.
I am here to help you discover what you are feeling…..not to make things go away.
I am here to help you identify your options….Not to decide for you what you should do.
I am here to discuss steps with you….Not to take the steps for you.
I am here to help you discover your own strength….Not to rescue you and leave you still vulnerable
I am here to help you discover that you can help yourself….Not to take responsibility for you.
I am here to help you to choose…..Not to make it unnecessary for you to make difficult choices.
I am here to provide support for your change!